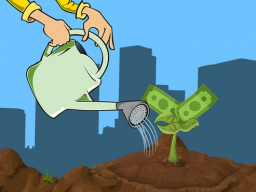 Nimm Dein Geld und gestalte die Welt!
In Experten-Webinar > Geld & Finanzen
Location:

Live webinar

Price:

20.00 € incl. VAT

Number of participants:

maximum 50

Video price:

20.00 € incl. VAT

Video duration:

1 hour and 5 minutes

Language:

German
A recording of this webinar is available.
Wie wäre es für Dich, wenn Du genau wüsstest:
- wo Dein Geld liegt oder arbeitet ?
- was Dein Geld bewirkt in dieser Welt , an guten oder schlechten Ergebnissen ?
- wie sicher dieses Geld ist, bei Inflation oder Insolvenz ?
- welche Ertragschancen damit verbunden sind ?

In Zeiten von:
- Null-Renditen,
- Strafzinsen,
- weltweiten Krisen und
- Unsicherheit auf den Märkten
lohnt es sich in ungewohnte Richtungen zu denken und Ausschau zu halten, was außerhalb des bisherigen Radarschirms liegt.

Freue Dich auf Möglichkeiten, die gerade in diesen Zeiten Erträge bringen, die mit Deinen persönlichen Wertvorstellungen in Einklang zu bringen sind, die Dir deshalb eine zusätzliche Herzens-Rendite bringen, weil Dein Geld:
- menschen-dienlich,
- gesellschafts-fördernd und
- natur-verträglich arbeitet.

Freue Dich auf 60 Minuten lebenswerte Zukunft schaffen , für Dich und die Welt.